Daisy & Dani have been really into doing "shows" lately. For Daisy they usually involve singing and dancing to songs on her CD player, sometimes adding in a bit of storytelling. Dani enjoys putting together outfits and doing fashion shows, and also making up songs while dancing. Daisy's shows usually happen in her room, while Dani will take her show on the road: most notably performing in the middle of the Oroweat outlet and dragging a waiting dad into a show during Daisy's dance class. 
(Recently we had Miss L's guardian-ad-litem over for a visit and she asked if she could bring an intern. Absolutely, I responded. Just warn him that he'll likely be accosted by two little girls. True to the warning, Daisy presented the visitor with a game she had made up and supplied the pieces for so they could play together*, and Dani's song/dance performance was a good 5 minutes in length. My children are anything but shy.)
It is absolutely wonderful and I really need to get out the video camera more often.
This week in preparation for their big show, the girls set up their audience. Some children use their toys as tea party companions or classmates in their school rooms. Not my kids. They have an audience full of critters.
"Personality is the glitter that sends your little gleam across the footlights and the orchestra pit into that big black space where the audience is." -Mae West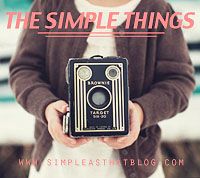 *The "Squishy Game" was a bag full of objects and a tissue. Each person had to close their eyes and use the tissue to pick up an object. The one with the squishiest object is the winner. But Daisy was sure to include TWO marshmallows, so that both players could be winners. Thoughtful game designer, eh?